Barclays analyst Blayne Curtis and his associates today shared their expectations for both 2019 and 2020 iPhones following their trip to Asia earlier this month, where they met with some suppliers within Apple's supply chain.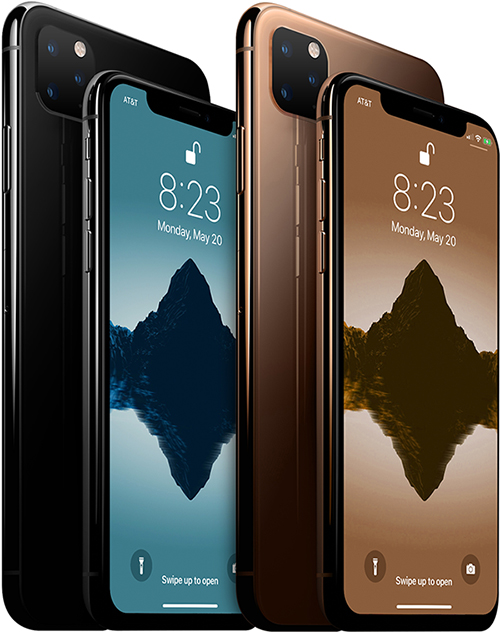 Our summary of the research note, shared with MacRumors:
Other rumors have suggested that 2020 iPhones will feature frosted glass casing, larger batteries, and a bilateral charging feature that allows users to charge AirPods or an Apple Watch by placing them on the back of the iPhone.
Apple will likely unveil its latest 2020 iPhones in September as usual at Steve Jobs Theater.
One thing to note is that the new 2020 iPhones likely won't support 5G:
As reported by CNET, Apple and Qualcomm recently settled their court battle over patent licensing and reached a multiyear-licensing and chipset supply agreement. It may have been Apple's interest in 5G chips that convinced it to compromise, according to analysts, as a Nikkei report says the company had tested Qualcomm 5G chips as the companies explored the settlement.
Apple's most recent phones — the iPhone XS, XS Max and XR — all use modems built by Intel, which had previously announced plans for a 5G modem ready for commercial devices in the second half of 2019, with broader deployment set for 2020. But recent reports suggested that the company's 5G technology would not be ready until 2021. Hours after the Apple and Qualcomm settlement, Intel announced it would exit the 5G phone modem business and is exploring the possibility of selling its modem chip business to Apple or another tech company, according to the Wall Street Journal.